Iaso Tea- All Natural Detox & Cleanse (1- Week supply)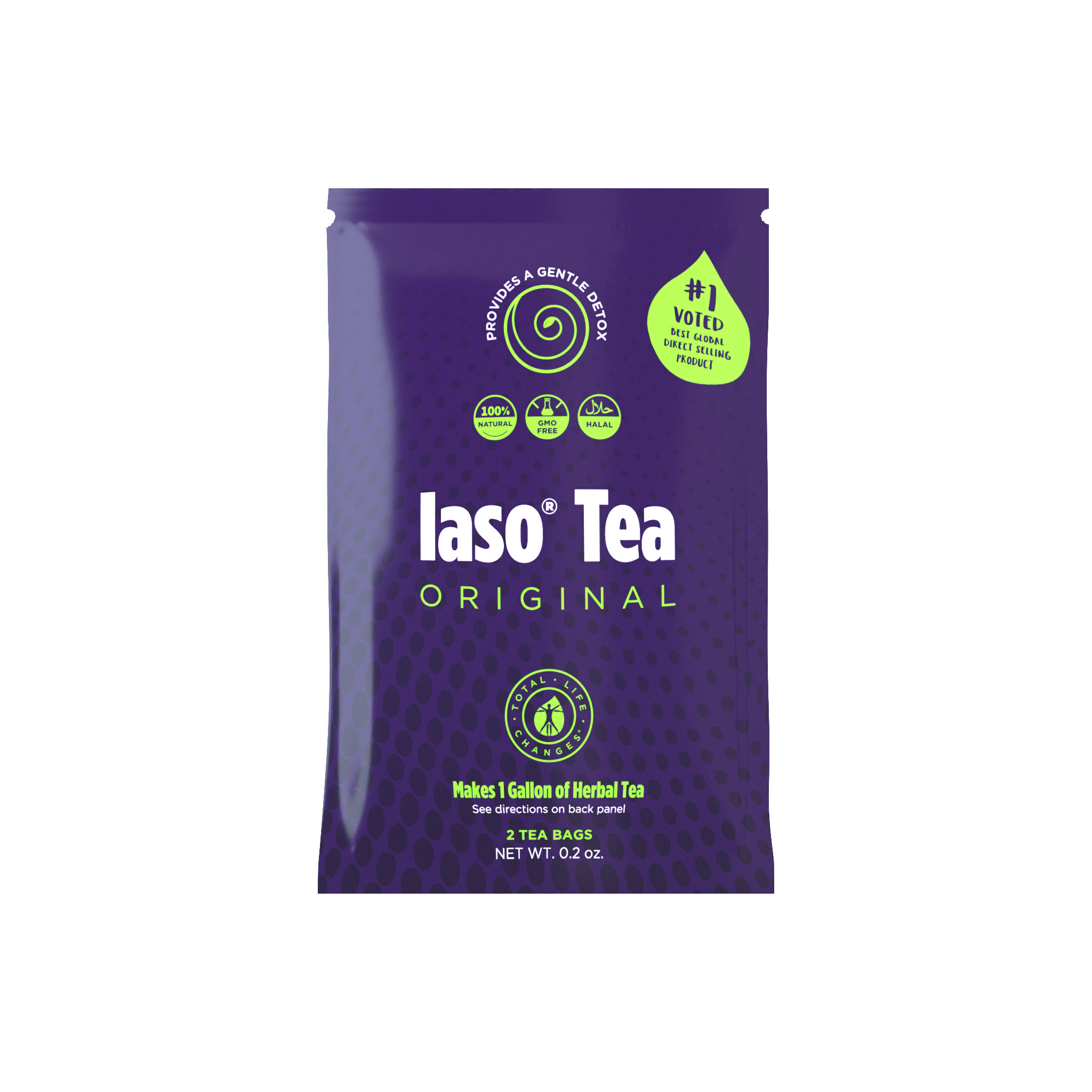 Iaso Tea- All Natural Detox & Cleanse (1- Week supply)
Tea That Takes the Pounds Down
A world-famous all-natural cleansing drink. Popular benefits of this detox formula include weight loss & weight management, a boost in energy, mental clarity, improved skin, and a
gentle cleansing of your intestines and internal organs.
Drink 2 1/2 cups a day and lose up to 5lbs in 5 days.
The original Iaso® Tea is powered by a unique blend of nine essential herbs designed to cleanse the upper and lower intestines thus ridding the body of harmful toxins.
Active ingredients: Holy Thisle, Blessed Thisle, Persimmon Leaves, Papaya, Melva Leaves, Marsh Mallow, Ginger, Myrrh, and Chamomile.